Jan Ryan and her daughter KT Ryan like to have fun, and do their best to make sure those around them have fun, too. Together, the Ryans run The Needletree near downtown Greenville and KT says they thoroughly enjoy what they do. "I never imagined I would be in business with my mother, but it has been great. We have the same sense of humor, so we can amuse each other and natter all day long. We laugh – that's very important – and we have fun. We even bring our pets to work."
In 1997, KT and her two siblings decided to surprise their mother with a special birthday present – a business. Jan had been working at The Needletree when the owner decided to sell it.
The Ryan children knew how much Jan enjoyed working at the shop, so they bought it for her as a present. "I was so surprised! I'm still not over that surprise!" Jan says.
Jan ran the business alone for about five years. During that time, KT worked in the corporate finance world and helped her mother with The Needletree's books on the side. In 2004, the company where KT worked decided to move its finance division to Denver, Colorado. After helping close down the finance division, KT decided to make a change.
Right about that time, The Needletree's business picked up to the point where it was more than one person could handle," KT says. "It was really perfect timing. I had already been keeping the books, so I came over to help Mom with everything else, too. Since then, we've stayed busy and I'm still here!"
KT says she and her mother are both surprised at how much they enjoy working together. "We really do have fun. Some days it's like work, but most days it's like play. Our strengths complement each other. Mom is good with people and she's a very patient teacher. She teaches knitting and needlepoint. She loves the color and the artistic side. I like the business side, and do the finances and paperwork - the things she doesn't like to do. I have picked up a lot of knowledge along the way, though, without actually being able to knit." (Since this article was published K.T. has crossed over to the dark side and is now a compulsive knitter.)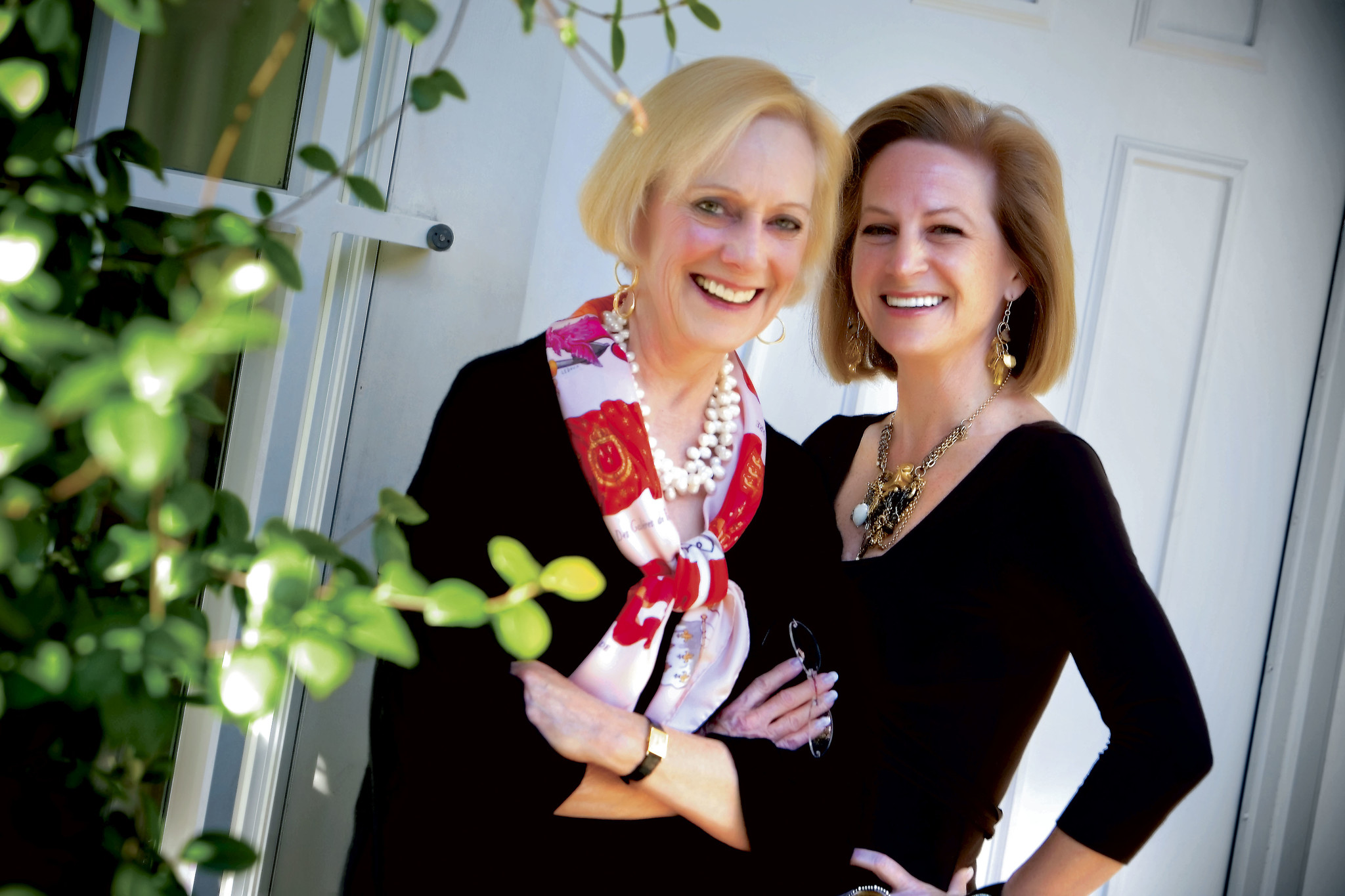 If there is any advice the Ryans have for other mother-daughter duos considering going into business together, it is laughter. "You need to get along with each other, but a sense of humor is essential," both agree. Some might say the same thing about life in general. Laughter is good for the soul and, apparently, good for business, too!